Del Taco

Tamuning
415 Chalan San Antonio
Open 24 Hours
Open 24 Hours
Open 24 Hours
Open 24 Hours
Open 24 Hours
Open 24 Hours
Open 24 Hours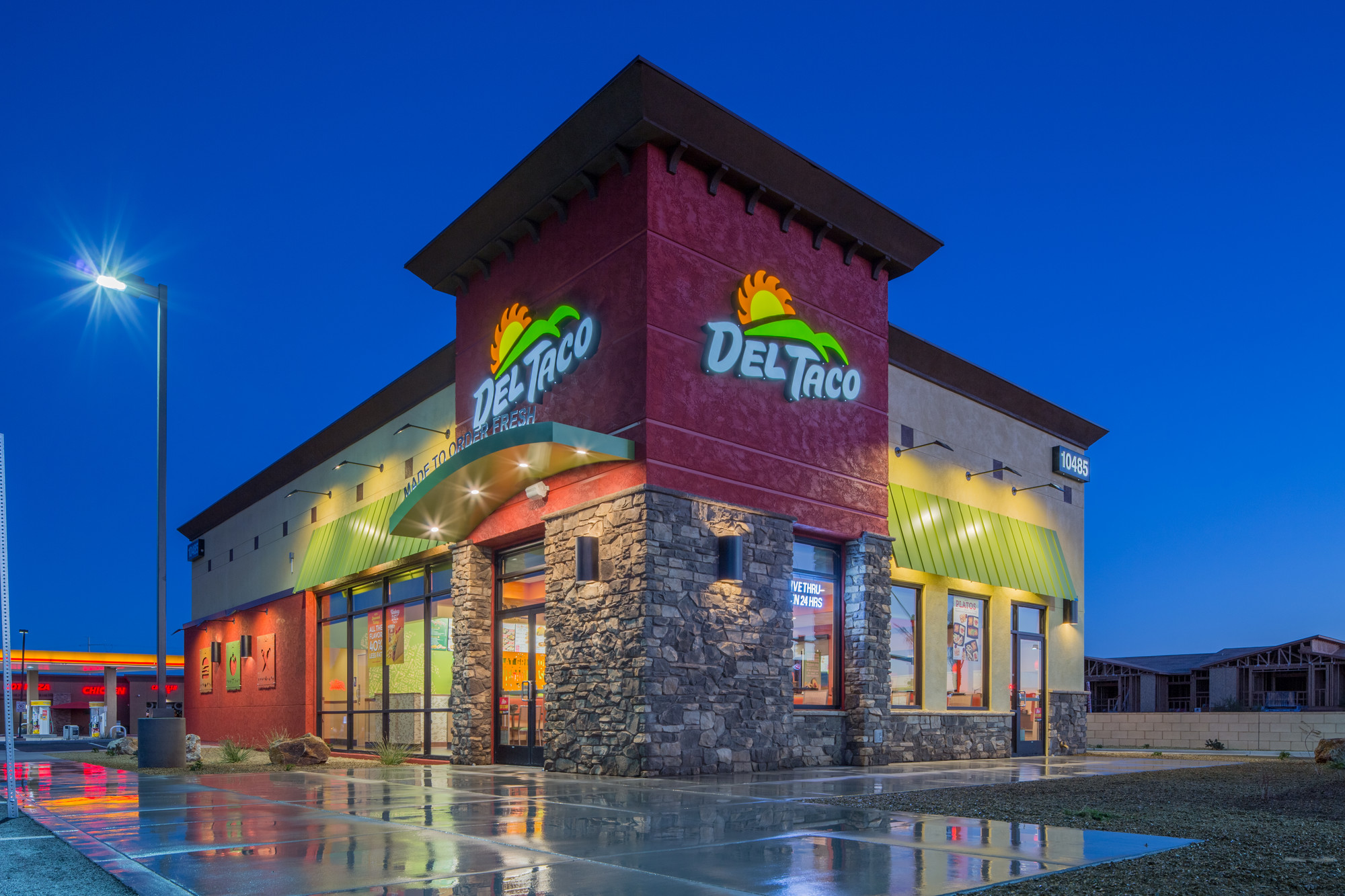 Store hours
| Day of the Week | Hours |
| --- | --- |
| Monday | Open 24 Hours |
| Tuesday | Open 24 Hours |
| Wednesday | Open 24 Hours |
| Thursday | Open 24 Hours |
| Friday | Open 24 Hours |
| Saturday | Open 24 Hours |
| Sunday | Open 24 Hours |
Delivery hours
| Day of the Week | Hours |
| --- | --- |
| Monday | Open 24 Hours |
| Tuesday | Open 24 Hours |
| Wednesday | Open 24 Hours |
| Thursday | Open 24 Hours |
| Friday | Open 24 Hours |
| Saturday | Open 24 Hours |
| Sunday | Open 24 Hours |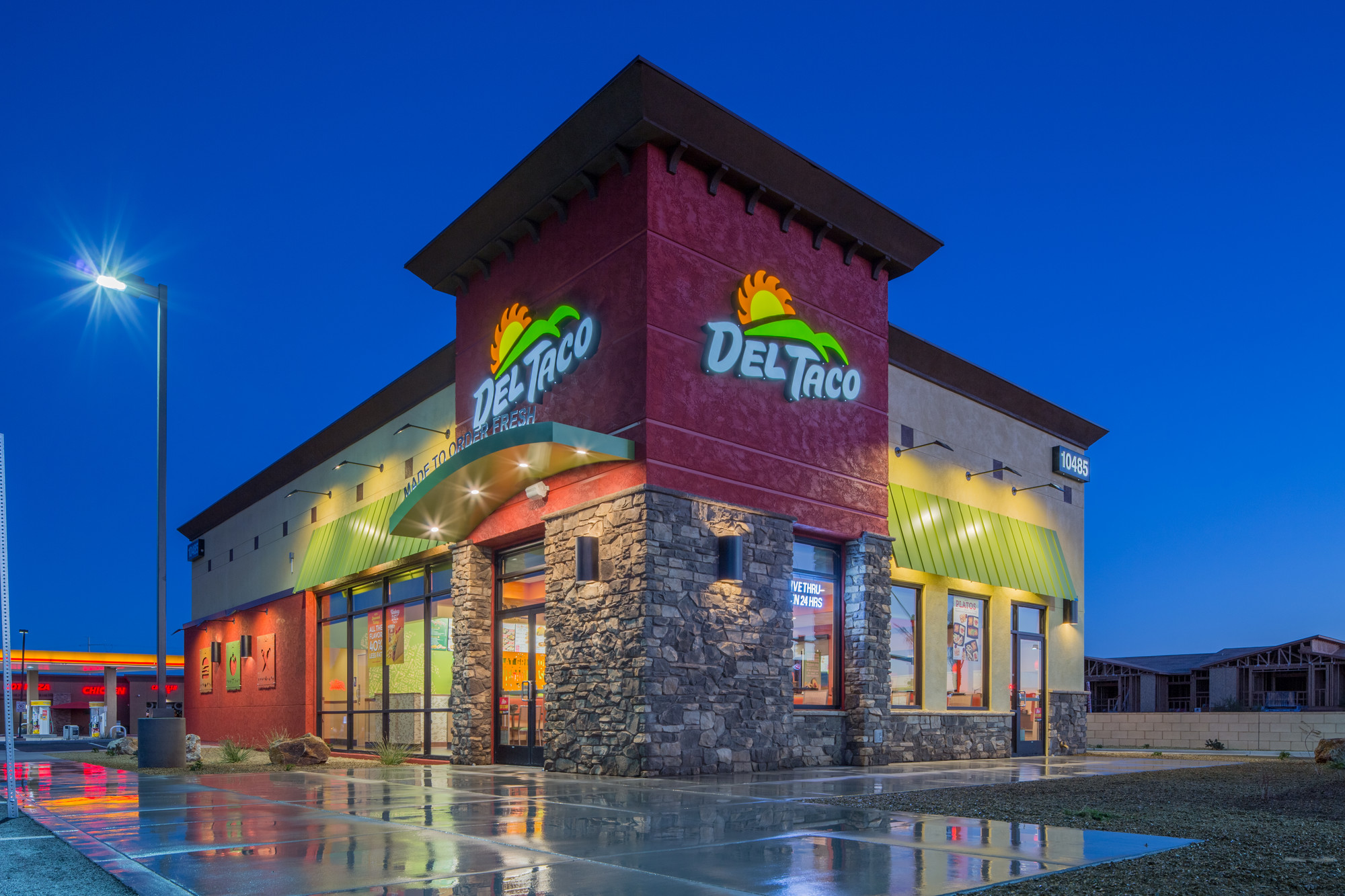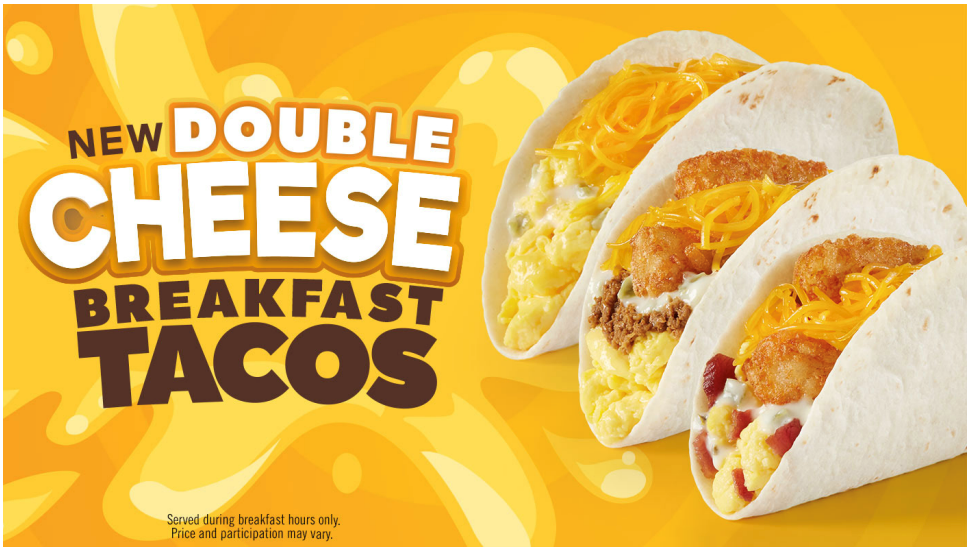 Double Cheese Breakfast Tacos
Start your morning off right with Del Taco's new Double Cheese Breakfast Tacos. Starting at just $1 with both freshly grated cheddar cheese and Del Taco's signature creamy Queso Blanco with scrambled eggs. Try the Egg & Cheese, Hashbrowns & Bacon or Hashbrowns & Beef. Del Yeah!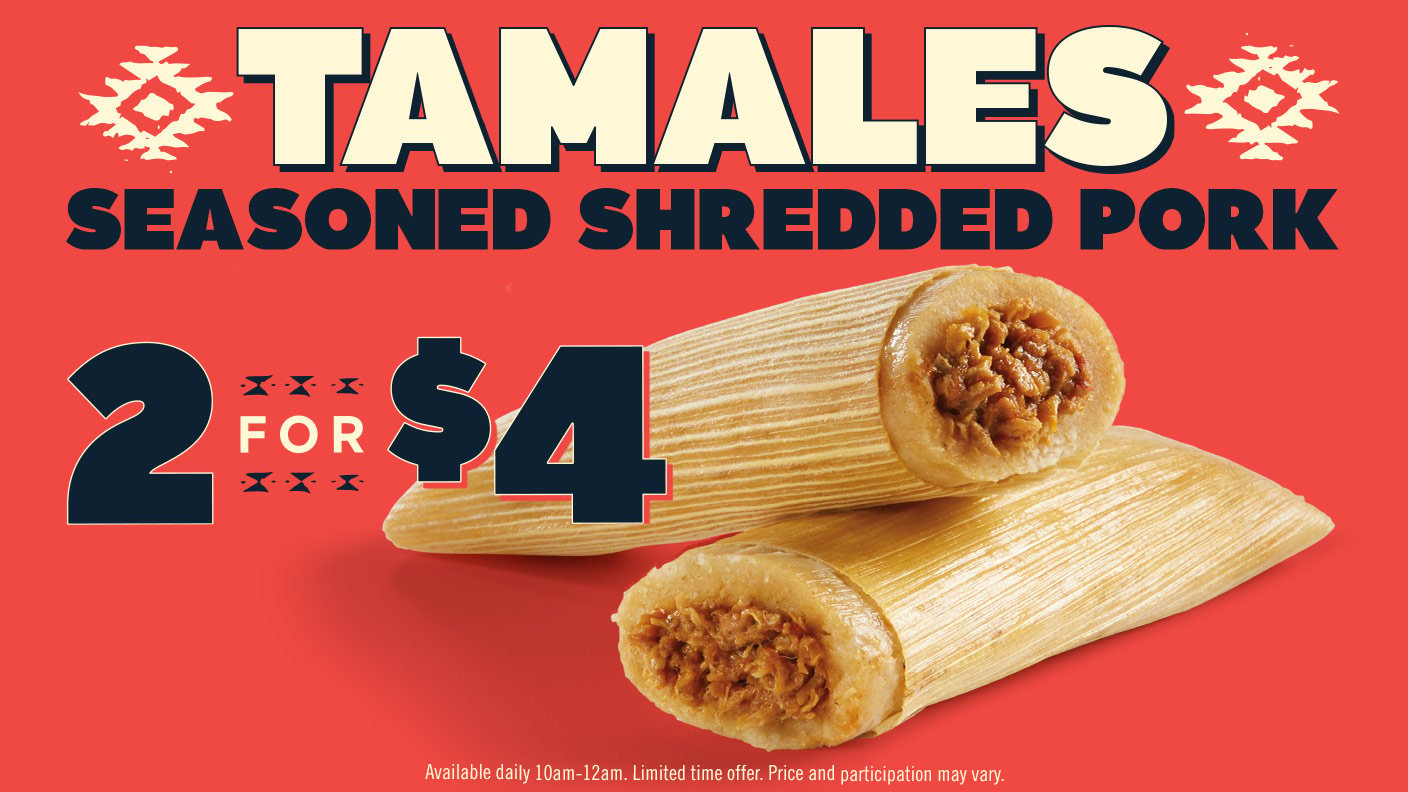 Tamales
Tamales are back at Del Taco, filled with seasoned shredded pork and wrapped in a corn husk. They're delicious as they are, or smothered in sauce. Starting at 2 for $4, only at Del Taco. Price and participation may vary.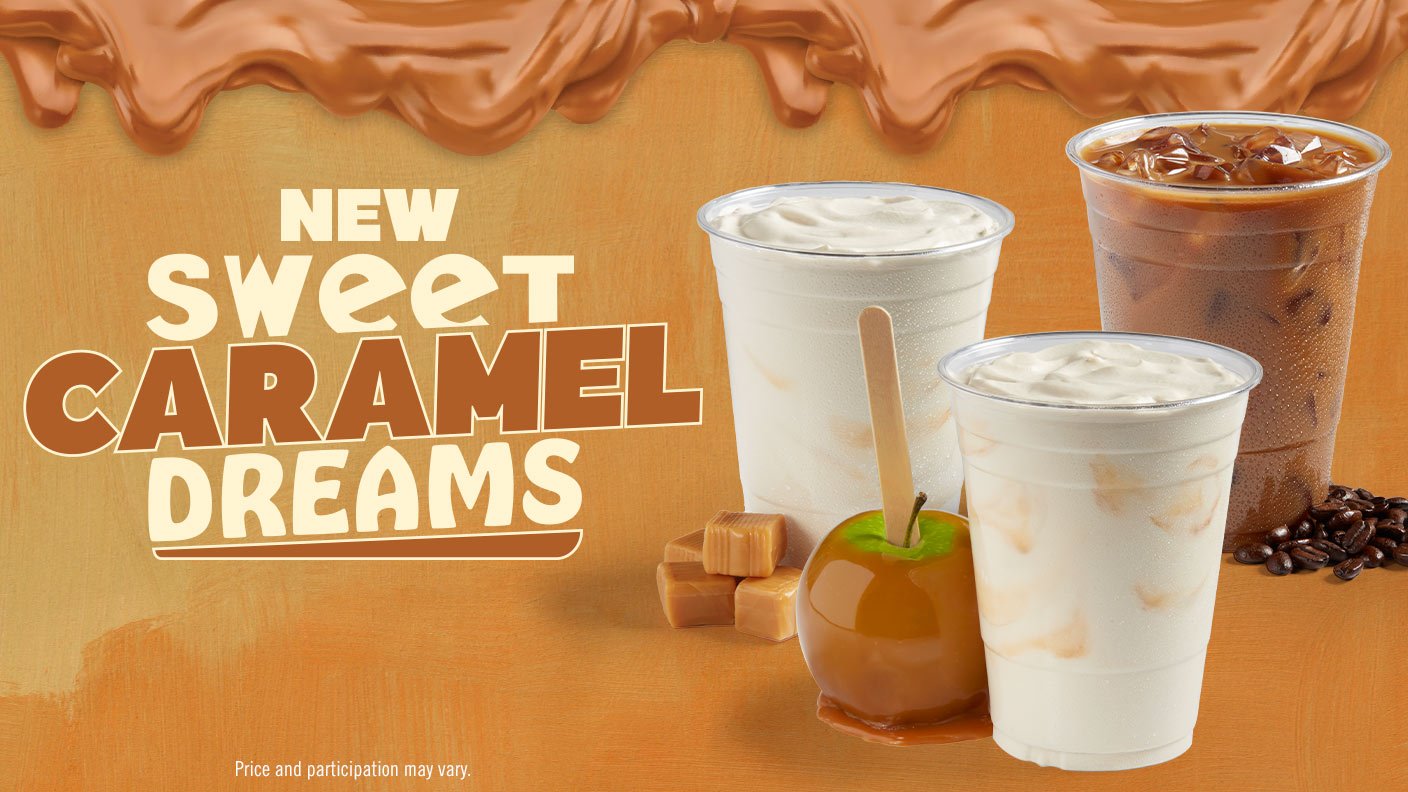 Sweet Caramel Dreams
Move over pumpkin spice, Caramel Dreams are here at Del Taco. Start living the sweet life with the Caramel Apple Shake, Caramel Dulce de Leche Shake, and the Caramel Iced Coffee.
About Del Taco Tamuning - 415 Chalan San Antonio
Del Taco was founded in 1964 and was one of the first restaurants with a drive thru. Generations have grown up with Del Taco from Tuesday Taco Night with their family to late night burrito cravings. What makes us special is that we serve fresh - we grate our cheese from 40lb. blocks and grill our amazing chicken all day. Ours is a real working kitchen and you can be proud that the hard work you put in is serving something special and better than those other quick serve restaurants.

Del Taco continues to be the leader in serving fresh, quality food for a value price. We take pride in chopping, grilling and shredding in our restaurants every day.
About Us

Join the Team
#PROUDASDEL
Working at Del Taco, you'll feel proud that you are part of an iconic brand, where we actually grill, shred and chop fresh ingredients. You'll feel proud that you have a chance to grow and earn more as you work through a realistic and achievable career path.