Del Taco

Woodstock
9775 Hwy 92
10:00 AM
-
12:00 AM
10:00 AM
-
12:00 AM
10:00 AM
-
12:00 AM
10:00 AM
-
12:00 AM
10:00 AM
-
1:00 AM
10:00 AM
-
1:00 AM
10:00 AM
-
12:00 AM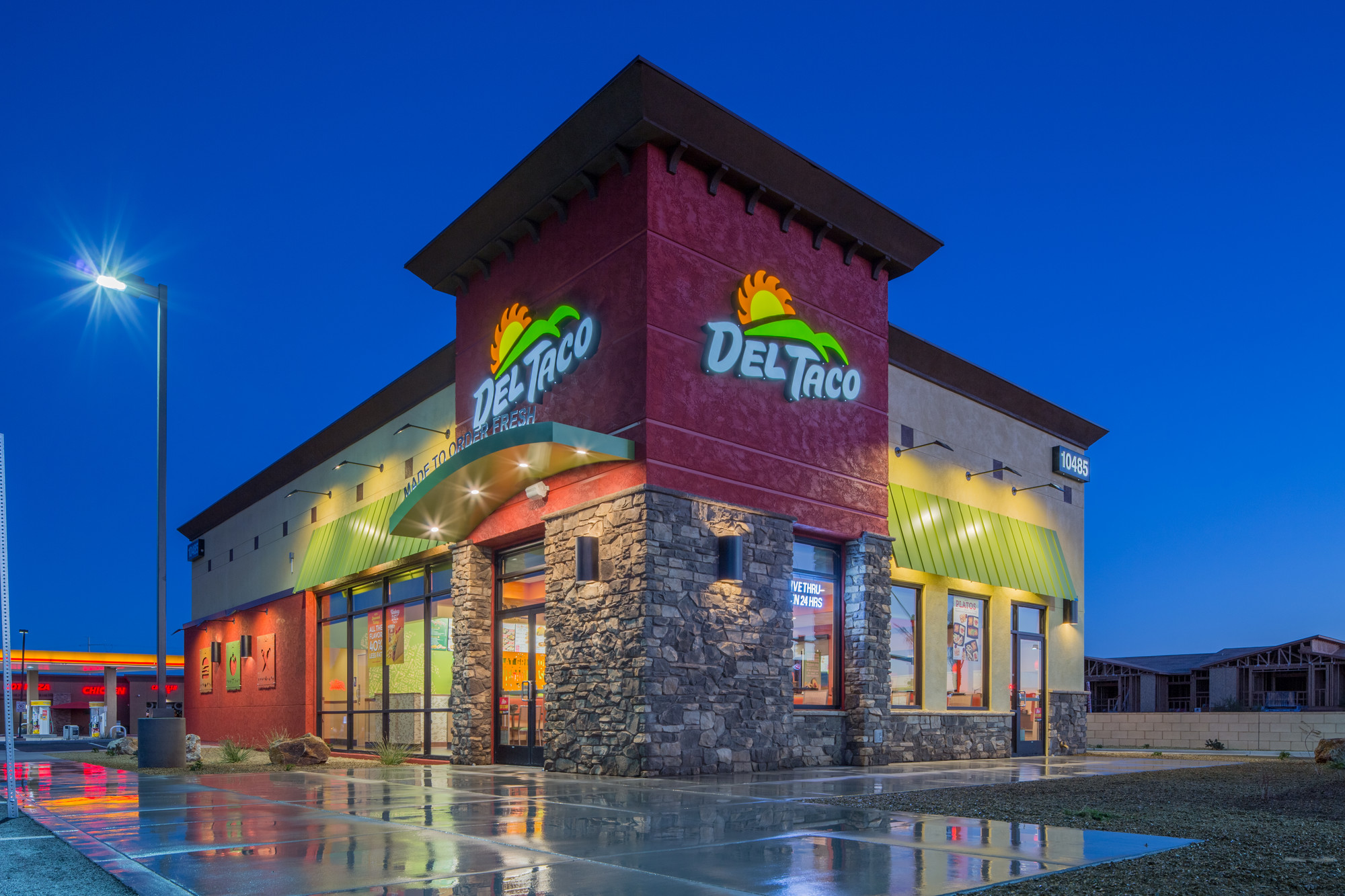 Store hours
Day of the Week
Hours
Monday

10:00 AM

-

12:00 AM

Tuesday

10:00 AM

-

12:00 AM

Wednesday

10:00 AM

-

12:00 AM

Thursday

10:00 AM

-

12:00 AM

Friday

10:00 AM

-

1:00 AM

Saturday

10:00 AM

-

1:00 AM

Sunday

10:00 AM

-

12:00 AM
Delivery hours
Day of the Week
Hours
Monday

10:00 AM

-

12:00 AM

Tuesday

10:00 AM

-

12:00 AM

Wednesday

10:00 AM

-

12:00 AM

Thursday

10:00 AM

-

12:00 AM

Friday

10:00 AM

-

1:00 AM

Saturday

10:00 AM

-

1:00 AM

Sunday

10:00 AM

-

12:00 AM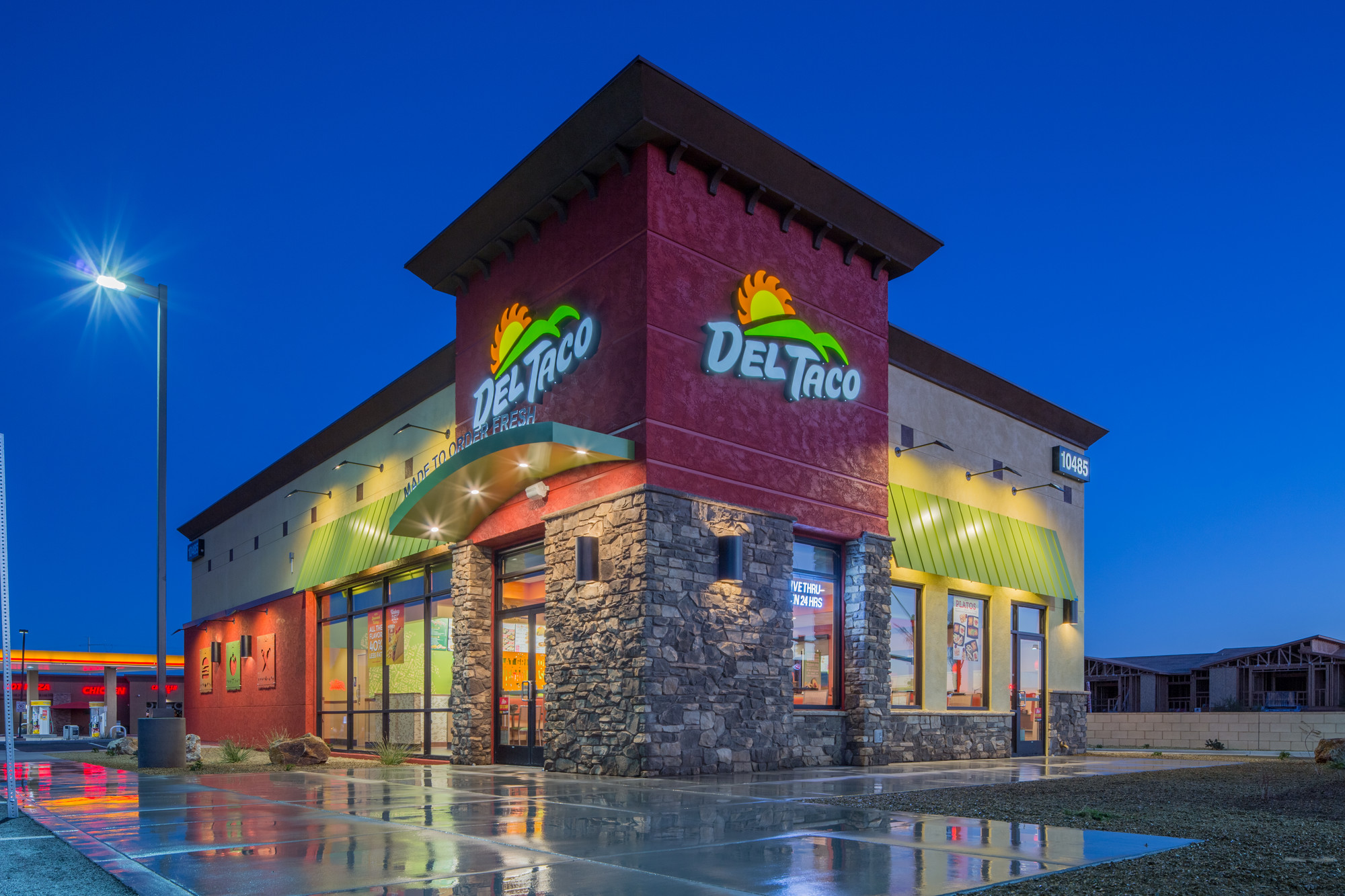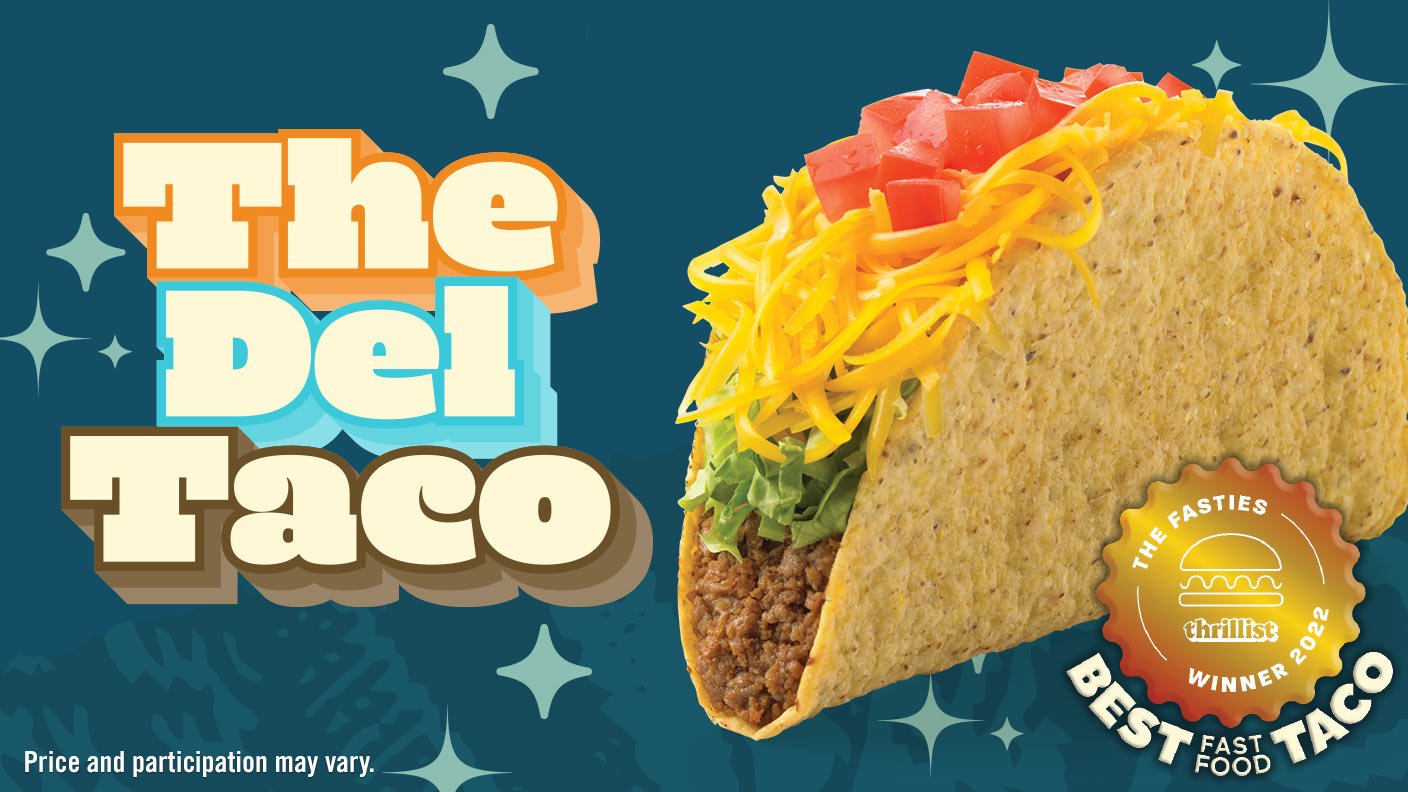 THE DEL TACO
Big news. Thrillist named The Del Taco the Best Fast Food Taco in America...again. The Del Taco is 30% bigger and 2-times cheesier than Taco Bell's crunchy taco. Try the Best Fast Food Taco in the country today, only at Del Taco.* *Based on comparison of Del Taco recipe with average weights of Taco Bell Crunchy Tacos taken from 431 locations in 3 states across 5 days and independently verified by third party lab.
ORDER NOW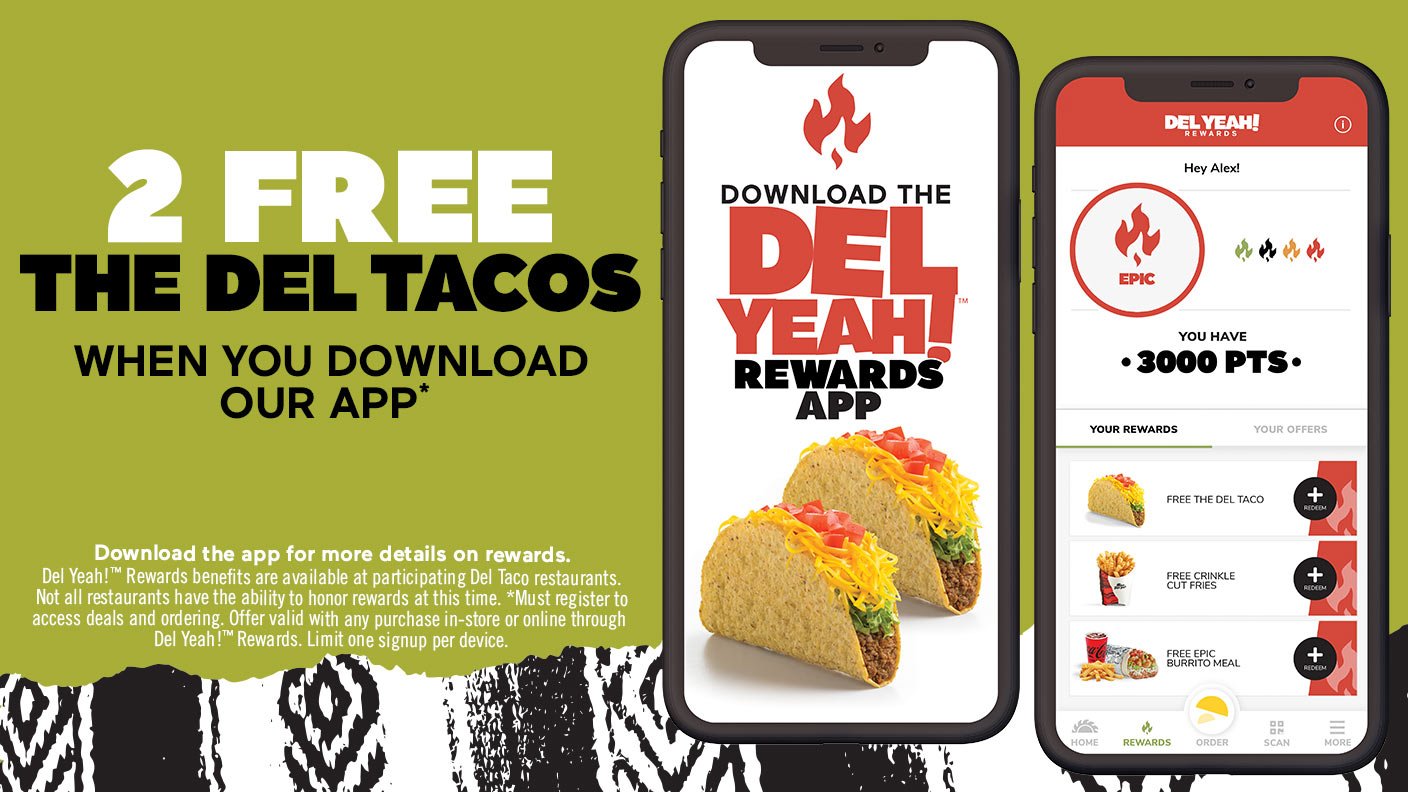 DOWNLOAD DEL YEAH! REWARDS
The only thing better than Thrillist's Best Fast Food Taco in America, is FREE Best Fast Food Tacos in America. Download the Del Yeah! Rewards app now and get two free The Del Tacos, not to mention great rewards and offers every day.
DOWNLOAD NOW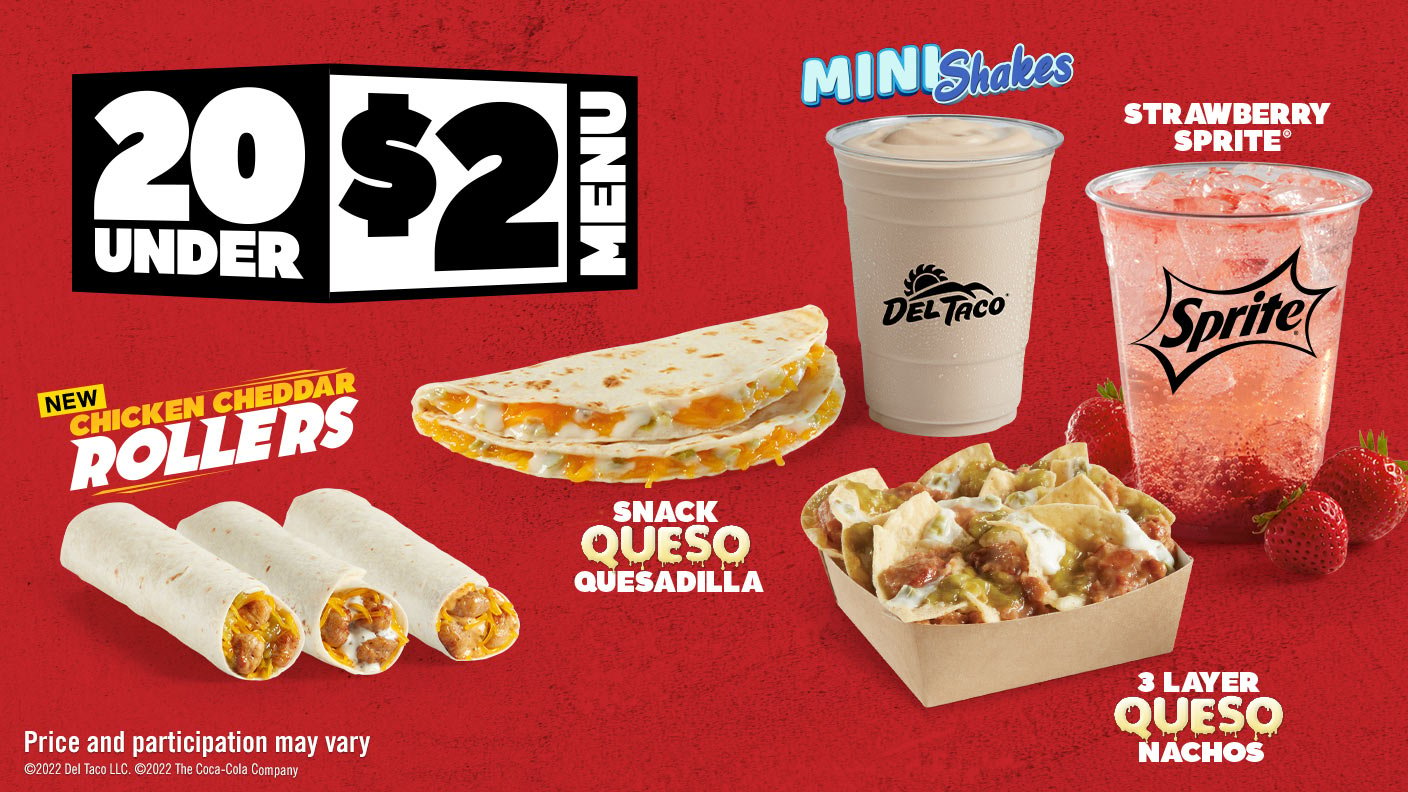 CHICKEN CHEDDAR ROLLERS
Does it feel like everything costs a bajillion dollars? Del Taco gets it. And we got you. Del Taco's 20 Under 2 Menu includes new Chicken Cheddar Rollers, made with freshly-grilled chicken and freshly-grated cheddar rolled in a warm flour tortilla. Del Yeah! Price and participation may vary.
ORDER NOW
About Del Taco Woodstock - 9775 Hwy 92
Del Taco was founded in 1964 and was one of the first restaurants with a drive thru. Generations have grown up with Del Taco from Tuesday Taco Night with their family to late night burrito cravings. What makes us special is that we serve fresh - we grate our cheese from 40lb. blocks and grill our amazing chicken all day. Ours is a real working kitchen and you can be proud that the hard work you put in is serving something special and better than those other quick serve restaurants.

Del Taco continues to be the leader in serving fresh, quality food for a value price. We take pride in chopping, grilling and shredding in our restaurants every day.
About Us

Join the Team
#PROUDASDEL
Working at Del Taco, you'll feel proud that you are part of an iconic brand, where we actually grill, shred and chop fresh ingredients. You'll feel proud that you have a chance to grow and earn more as you work through a realistic and achievable career path.